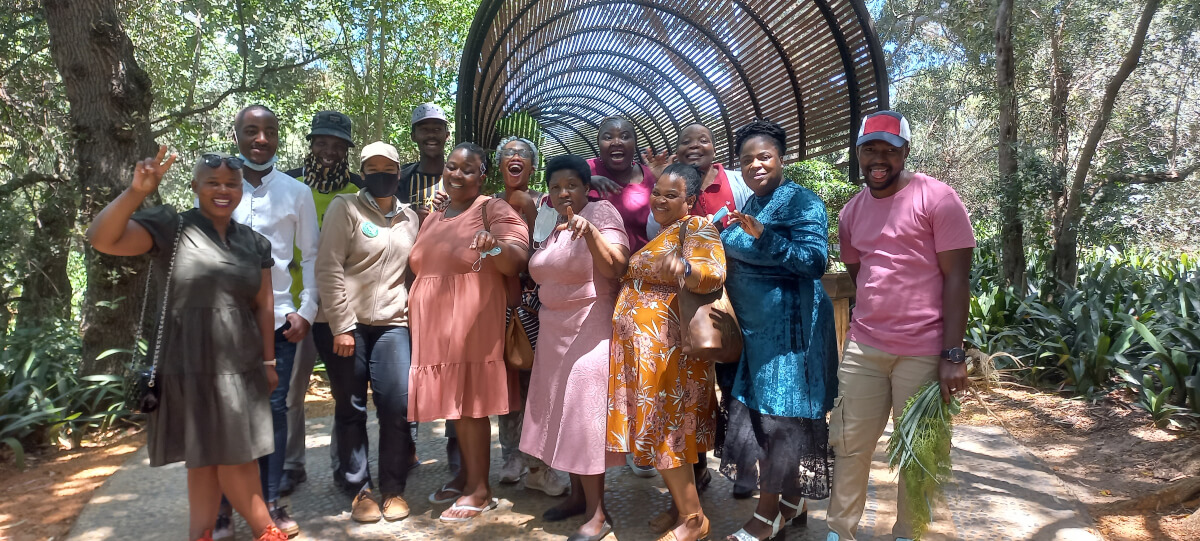 Local Community Activists Get to Enjoy Tourism in Cape Town
Uthando is passionate about exposing local community activists to the amazing tourism sites in Cape Town. They work so hard building their communities and rarely get to enjoy their own city. It is just aweful how few people in the townships get to experience the beauty, splendour and magic of their own city, Cape Town.
Thanks to Natalia Rosa for sponsoring the Masi Creative Hub team who visited Babylonstoren on Friday the 12th of November.
The Masi Team sent the following feedback after the visit :
"Uthando SA and James, whenever I think of you I become so emotional, I am not going to say much but thank you for not coming and going away in our lives, thank you for not being an observer in our lives but deciding to be a true participant. You have shown us Love, bhuti Xolani, thank you for being a role model to my boys and to Natalia Rosa, I have no words, thank you for sharing your love sisi, kwande apho uthathe khona (more blessing to you)!! – Mama Yandi Mazwana
"I was very excited and happy about what Uthando SA did for us and enjoyed every moment of it. Thank you Uthando SA for giving us this opportunity to see one of the biggest farms in the Western Cape. We learned a lot and I am very much looking forward to implementing what we learned in our garden at Masi." – Fezile Same.
"The 12th of November was not just a normal day for me, it was an amazing day. It was a day that encouraged me for what's to come, big things! This day definitely fulfills my hopes and made me feel happy and loved. It also taught me to associate and surround myself with good people that add good value in my life, thank you so much Uthando SA and Natalia" – Namnkosi Nombewu.
This is to say thank you so much, I had a great relaxing day, full of laughter which is very rare for me. I have forgotten all of my stresses and was treated with respect and surrounded with love and smiles. I learnt a lot about gardening and the food was great, thank you so much – Thembeka Madliwa.
I am cooking for the children at MCH, today I have witnessed humanity. I have never been this far in Cape Town,it was my first time and the place was beautiful and the food was nice. You have made my year UthandoSA, may you prosper! – Nosakele Nokinini.
I have no words but this was a highlight of my year, thank you UthandoSA and Natalia for treating us with dignity – Nosipho Bhodoza.
I am a driver at MCH, wow my day was very exciting and enjoyable. I had the best day in a very long while. I thank Uthando SA and Natalia for this experience, it gave me strength and hope to continue helping my community, enkosi kakhulu – Zingisani Mayisela.
"This trip was truly special and it was quite an adventure, I have a fabulous experience to share"– Busaphi Ngcala.
"I had a pleasant experience at the farm, the set up was nice and what they taught us was valuable. The food was very nice and being with people in such a beautiful and refreshing space was everything for me, thank you so much" – Patronella Zaca.
"Hi Natalia and UthandoSA, first and foremost I would like to say thank you so much (enkosi kakhulu), our trip was so great. As sad as it is, this was my very first time going a restaurant, sit and dine with fork and knife…this was a life changing experience, thank you" Nomfuneko Phahla.
Thank you to Dr Pat Roos (USA) for sponsoring the micro farmers from Evergreen Garden, Oceanview for a full day visit to Babylonstoren on 19 November. This community is honestly buckling under gangsterism and crime, and these courageous farmers produce the most amazing organic vegetables from the most beautiful and productive gardens right in the heart of the troubled community. The garden provides a sanctuary to the children and a beacon of hope and light for the community.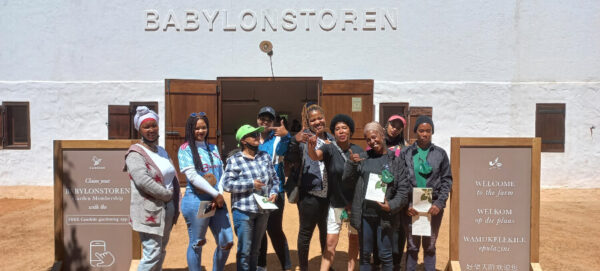 The farmers sent the following note
"We the farmers of Ocean View would like to say thank and show our appreciation towards Uthando for the excursion and the opportunity to learn and to see all aspects of farming and to see how it is done. We had a great, good and gorgeous day."
Roseanne Turner, founder of Girls Matter wrote :
"This is to thank you most sincerely for the support you continue to provide Girls Matter and specifically for availing us your vehicle and the wonderful Xolani for our outing yesterday. The girls had the best time!
Bless you for the wonderful work you both do."
Warm regards
Roseanne