THE POWER OF LOVE IN ACTION
The legal name is Uthando Social Development Projects, South Africa, but trading as Uthando (Love) South Africa. Uthando is a unique model of traveling philanthropy underpinned by the values of responsible tourism. Our Philanthropic Educational Excursions and experiences successfully link the local and international South Africa-focused traveling agencies to a broad range of innovative, inspiring, and well-managed community development projects.
Uthando (Love) South Africa is registered company not-for-profit (registration number 2007/030389/08) incorporated on October 17th, 2007, under the Companies Act, 1973 (Act No 61 of 1973, as amended).
Uthando (Love) South Africa is registered with the National Department of Social Development, in terms of the Nonprofit Organisations Act 71 of 1997, as a Non-Profit Organization with registration number NPO number 061321).
Uthando (Love) South Africa is registered as a Public Benefit Organization (PBO reference number 930 026 218) in terms of section 30 of the Income Tax Act. All receipts and accruals made in South Africa are exempt from income tax.
Current Uthando (Love) South Africa Board members:
James Fernie
Fiona Evans
Jon Campbell
Sharivan Moodley
Achumile Majija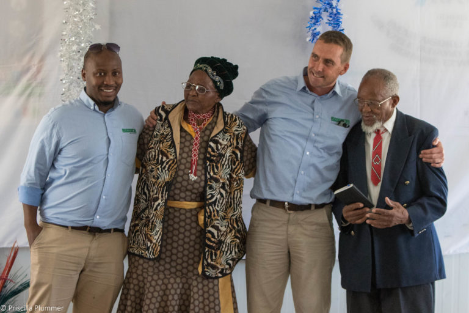 "It's about giving with love. Creating hope and faith. Hope for a better future, faith in humanity."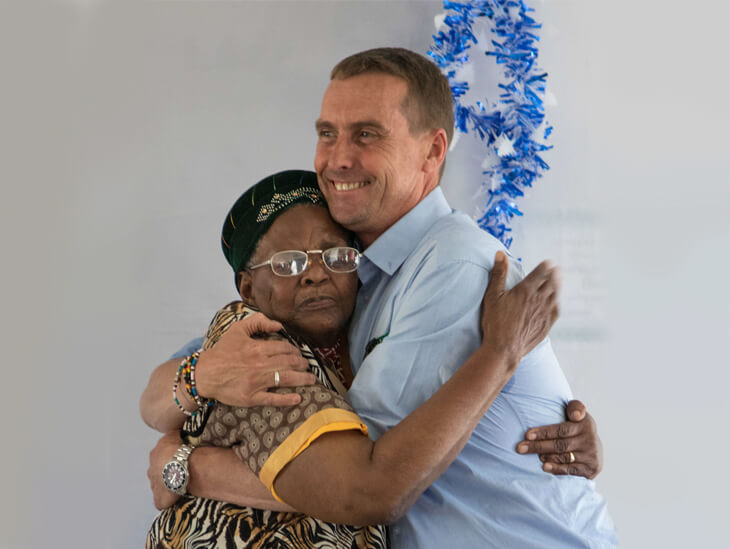 James Fernie (Founding Director)
James Fernie is a passionate social entrepreneur and founding Director of the responsible tourism initiative and unique model of traveling philanthropy Uthando (Love) South Africa, established by James in 2007.
A law graduate from The University of Port Elizabeth (UPE), James started his career as a paralegal at Clifford Chance, a sizable corporate law firm in London. At the end of a two-year stint in the UK, James completed a 6-month traineeship or "Stag" with ECCO, the European Commission Humanitarian Office in Brussels, Belgium. James returned to South Africa in 1997 and qualified as an attorney at Cape Town law firm Francis Thompson and Aspden. A restless desire to travel, coupled with a deep passion for South Africa, saw James change career disciplines and pursue a career in international sales and marketing in the tourism industry.
In 2006 James recognized the enormous potential of the tourism industry to contribute in a meaningful, substantial way to the community, environmental development, and charitable causes. Uthando was thus born to create a vital bridge between these sectors. Uthando has won numerous local and international awards recognizing the unique and innovative model of traveling philanthropy and its prowess as a dominant brand in the tourism industry globally.
As a grassroots activist, James has been chairperson of the Harfield Village Association (Claremont) since 2011. He uses this platform to create a vibrant local community and create bridge-building initiatives between various communities in Cape Town through philanthropic programs.
James has a deep sense of social justice, compassion, and a strong intuition regarding the urgency of profound and dramatic change in the paradigm of our human society. Besides activism, James enjoys the simple things in life; gardening, hiking, sports, going to the beach, reading, and traveling. James is a devout nature lover and feels deeply that redemption for humanity lies in urgent reconnection with Mother Earth.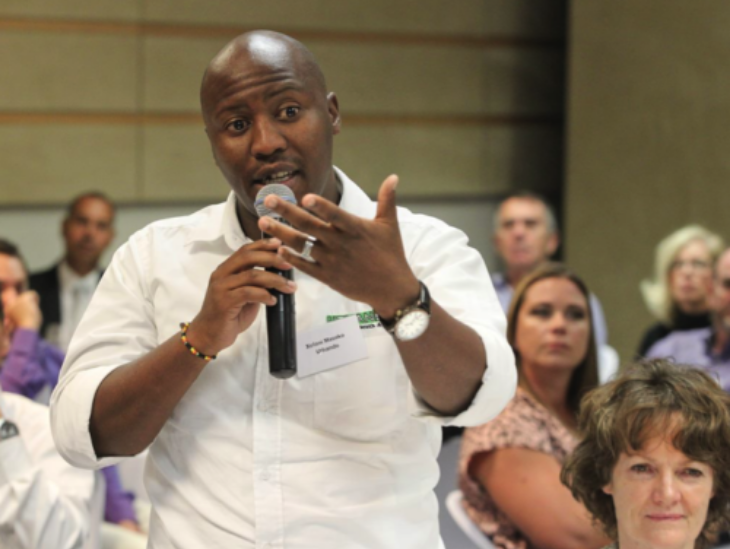 Xolani Maseko (Philanthropic Guide)
Xolani joined the Uthando team in November 2012 and became an integral part of the company's fabric. Xolani was born in Cape Town on September 9th, 1984, having grown up in the rural part of South Africa, Mthatha, in the Eastern Cape. This province, formerly known as the Transkei, marks the burial site of South Africa's past president, Nelson Mandela.
Xolani moved between the two cities for educational purposes and stayed in Gugulethu township just outside Cape Town. Growing up in both the rural and urban environment, he developed a deep love for community empowerment and development. In 2015 Xolani obtained a Higher Diploma in Education, Training, and Development qualification from the University of Western Cape and now holds a postgraduate qualification, Advanced Diploma in Education, Training, and Development. A certificate in Site Guiding successfully combined his passion for community development and his deep love of South Africa.
A specialist guide, Xolani is dedicated to the values of responsible tourism, working hand-in-glove with community initiatives. By showcasing their work, he helps to empower populations living in the previously disadvantaged neighborhoods around Cape Town. Xolani is a Lilizela Tourism Awards nominee in the category of Culture Guides (2015) and received 3rd runner-up award in 2017. These awards recognize and reward tourism players and businesses who work passionately and with pride to deliver a world-class service to their guests. Through storytelling, Xolani communicates South Africa's narrative, past, present, and future, sincerely and with empathy. Xolani is an optimistic young man believing in his abilities, knowledge, and expertise and being part of a team to assist with the growth of the country's economy through tourism initiatives.
A family man with a wife and three children, Xolani is a humble and approachable human being, passionate, caring, and deeply rooted in culture. Xolani loves and enjoys sports, reading, and the outdoors.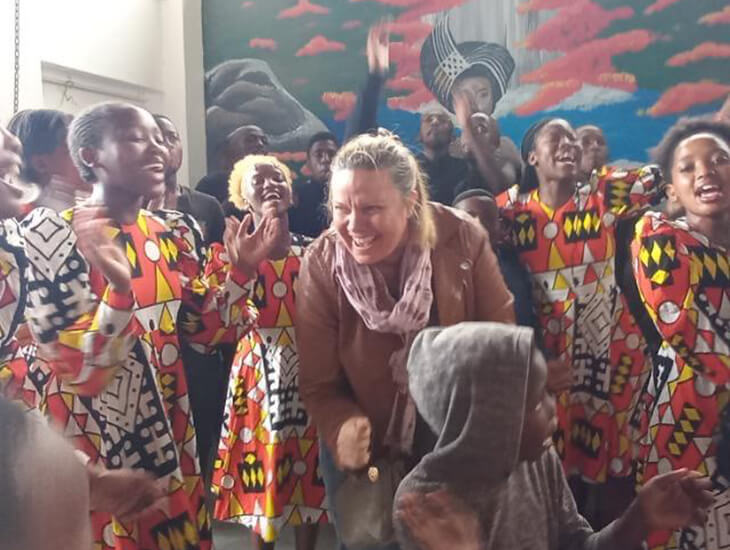 Melissa Foley (Digital Marketing / Sustainability)
Utilizing over 20 years as a corporate marketing and business development executive in the US, extensive global travel experience in over 83 countries, and more than a decade consulting globally for a varied grass root NGO's, Melissa Foley has been able to provide a unique perspective on tourism development. She has organically curated a unique and diverse international network and relationships and strives to benchmark meaningful social and environmental sustainability practices that are realistically adaptable and relevant for the tourism industry. Her superpower has always been an unsurpassed ability to cultivate strong relationships with stakeholders, and trade partners via social networking, marketing campaigns, trade associations and exhibition representation.
Highly active among the African tourism scene, valuable insights to this niche tourism sector have been gained as a marketing and operations consultant to lodges, operators, NGOs, and the largest safari vehicle manufacturer in East Africa. Creating All About Africa Consulting was inspired by a simple philosophy that everyone in the tourism supply chain shares a collective ethical obligation to ensure we are leaving a positive impact on our communities, natural resources, and cultural traditions. Recognizing how overwhelming the concept of sustainability has become to most tourism-based business, she brings a pragmatic approach to supply chain and operations practices and policies. Melissa believes in a holistic approach, by addressing global consumer trends and demands and capitalizing on the genuine story telling of partnerships and impact to inspire others to engage for an even wider reach.
Based in Cape Town, she currently represents a portfolio of private sector and not for profit clients who all share common values. She proudly sits on the Board of Directors of the International Mountain Explorers Connection an organization that supports the Kilimanjaro Porters Assistance Program advocating for ethical climbing conditions on Mt. Kilimanjaro. Her true passion and commitment have become identifying the synergies and facilitating the integration between various stakeholders to create lasting collaborations where transformational tourism can truly thrive.
HELP MAKE A DIFFERENCE
We invite those who value this beautiful country and its people to join our cause, helping to support, protect and nurture it for generations to come.
KEEP UPDATED
Subscribe to our mailing list and never miss our newsworthy updates.