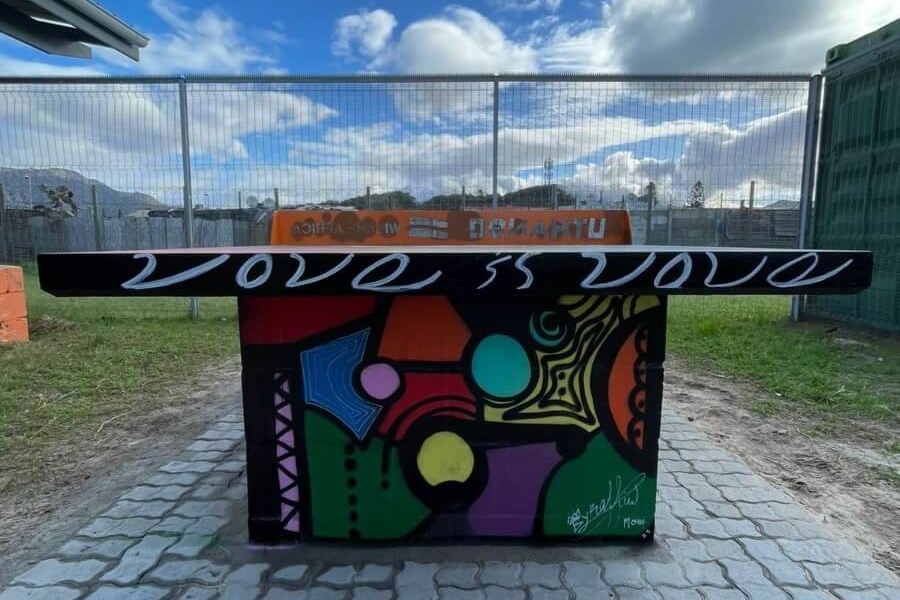 "We Are Africa" Uthando Table Tennis Table
We are really so excited to present to "We Are Africa" and to the tribe the last remaining item donated in 2023.
In 2017 Uthando had the very first cement table tennis table in SA specially engineered, and so far most of the 26 tables installed have been so at schools right across the city of Cape Town. The tables are functional art installations, very popular and really great to play on.
The latest "We Are Africa" table has been installed at the Philisa Abafazi Bethu "Heal our Women" womxn Family Centre which runs various programmes including after-school, feeding scheme, seniors and safe house for abused women, children and members of the LQBTQIA+ Community.