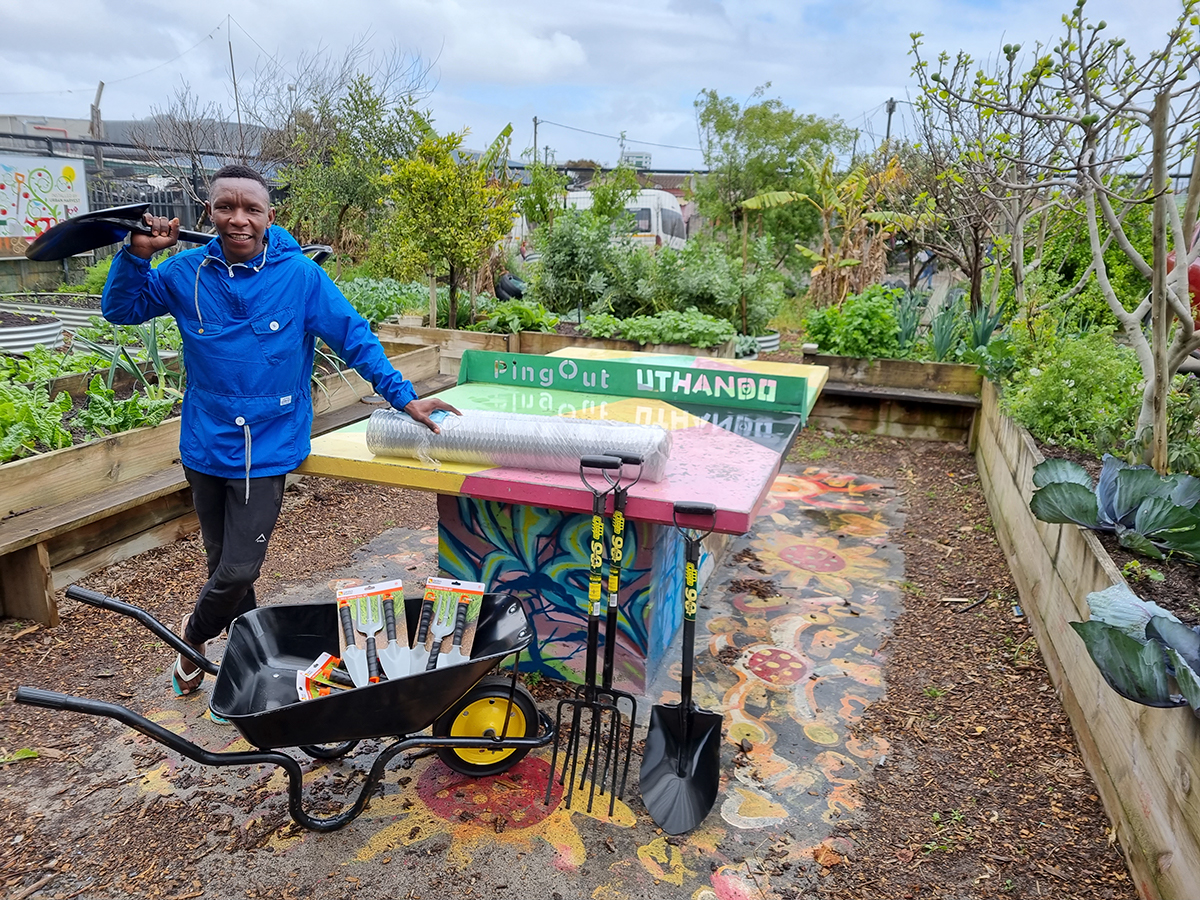 Key Hole Gardening Project at Ikhaya "Home" Garden
Ikhaya Garden (SA), Uthando (SA) and Nguia Ti Be Foundation (Netherlands) partnered to implement Keyhole Gardens across the community of Khayelitsha. Jill Godfrey from the Nguia Ti Be Foundation was introduced to Ikhaya Garden on her visit with Uthando in October 2019 and was immediately enthusiastic about the idea of working with the Ikhaya Garden project run by Xolisa Bangani.
The keyhole gardening concept is an ecological friendly way of gardening, it is a low-budget, self-composting system and requires less watering and is effective for at least 5 years. This project will be piloted in 10 of the most vulnerable families with an average of 5 to 6 people per household, under the guidance and supervision of the Ikhaya Garden team. The community members will grow commonly used vegetables, produce their own seedlings & seeds, grow herbs, indigenous vegetables and medicinal plants.
From Jill Godfrey wrote :
"I visited the Ikhaya Garden and was so impressed by Xolisa's story and gardening passion, that when the situation arose to support a project, Xolisa's Home Gardens was the only choice for me."
Maria van den Boer wrote :
"Jill's tip was great. Before you support a project, you should do a little more research. I did, with success. I became more and more impressed by Xolisa's commitment, his knowledge and what he has achieved. In addition, Uthando is professional, respectful and heartwarming. We are now with 3 fantastic partners and I think we complement each other well. Producing food as healthy as possible through family gardens in Khayelitsha, with respect for the planet, that's what we aim for. "