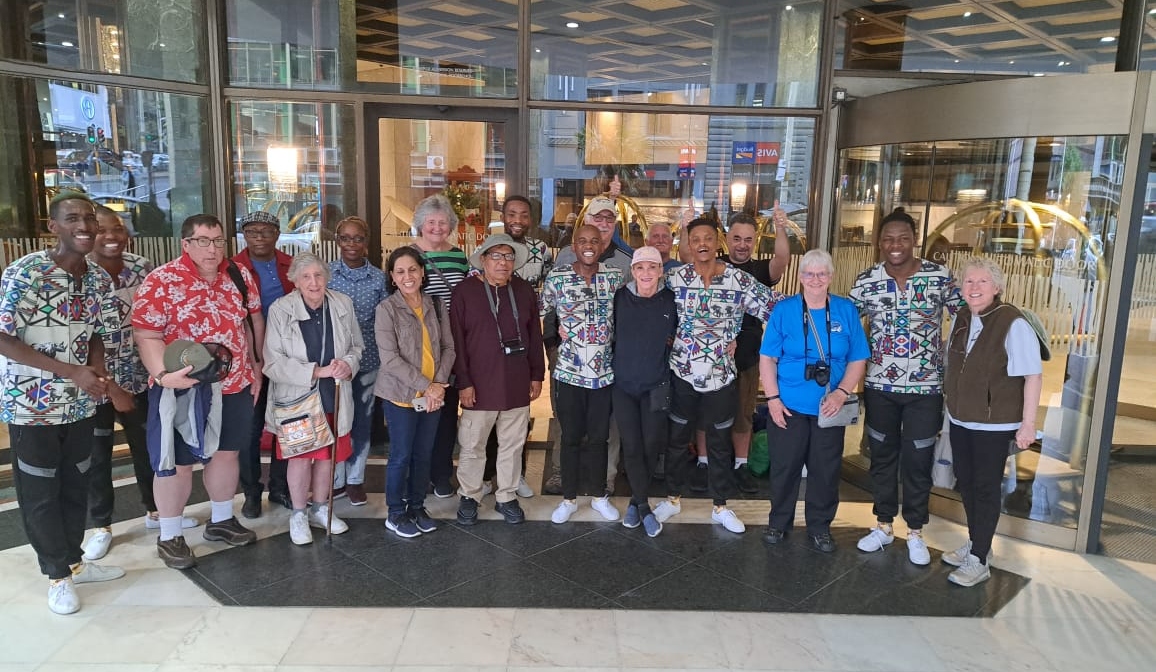 Major Voices Enthralling American Guests
Thank you to New Frontiers Tours for your heart, vision and action. Uthando is working with 3 amazing, beautiful and talented choirs who are thirsty to work and earn a living by singing and welcoming visitors to South Africa with their vibrant African voices.
The Major Voices Male choir have now performed twice at a hotel in town centre for an American tour series thanks to New Frontiers Tours. The visitors have described the experience as amongst the highlight of their trip to South Africa !!! Major Voices has thus secured the contract to sing throughout the year for this tour series.
Everyone wins really, the tour operator looks great because they arranged it, the choir generates income to support themselves (and their families) and the visitors from all over the world have an amazing and inspiring experience listening to beautiful African choir singing for them at their hotel after a long day travelling around the peninsula!