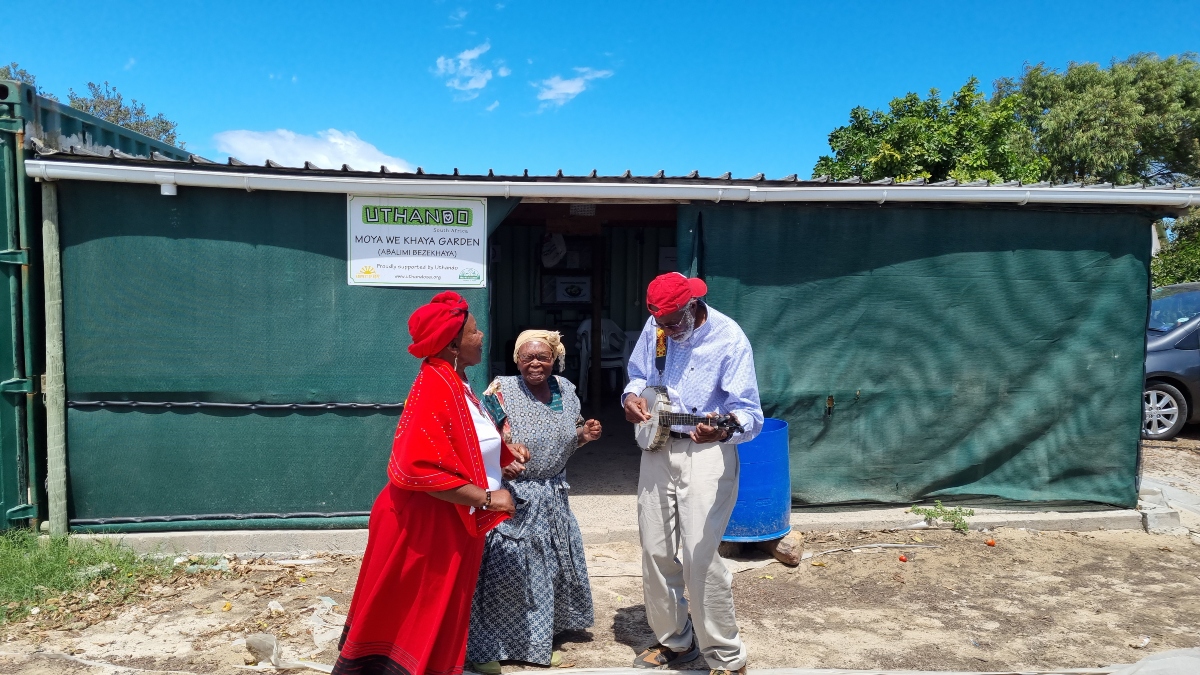 Mama Kristina Kaba – "DOMPAS"
Uthando is working with and supporting 8 magnificent urban micro farms in Cape Town. One of them is the truly beautiful Moya we Khaya "Spirit of Home" Garden started by Mama Christina Kaba and her team in 2015. The garden is a veritable oasis in the sprawling township of Khayelitsha.
Our vision is not just to support community development projects, but also reflect the stories of the community activists running them. Over the years, Mama Kaba has shown her "dompas" to many of our clients when visiting the garden. It is of course always a profoundly moving experience.
On the 16th of February 2023 we were honoured to be part of a historic day in South Africa. In January, we contacted the Nelson Mandela Foundation (NMF) with the request that they take responsibility for the preservation of Mama Kaba's "dompas" and record her story for posterity. The NMF estimate that there are less than 100 of these "dompas" books in SA today.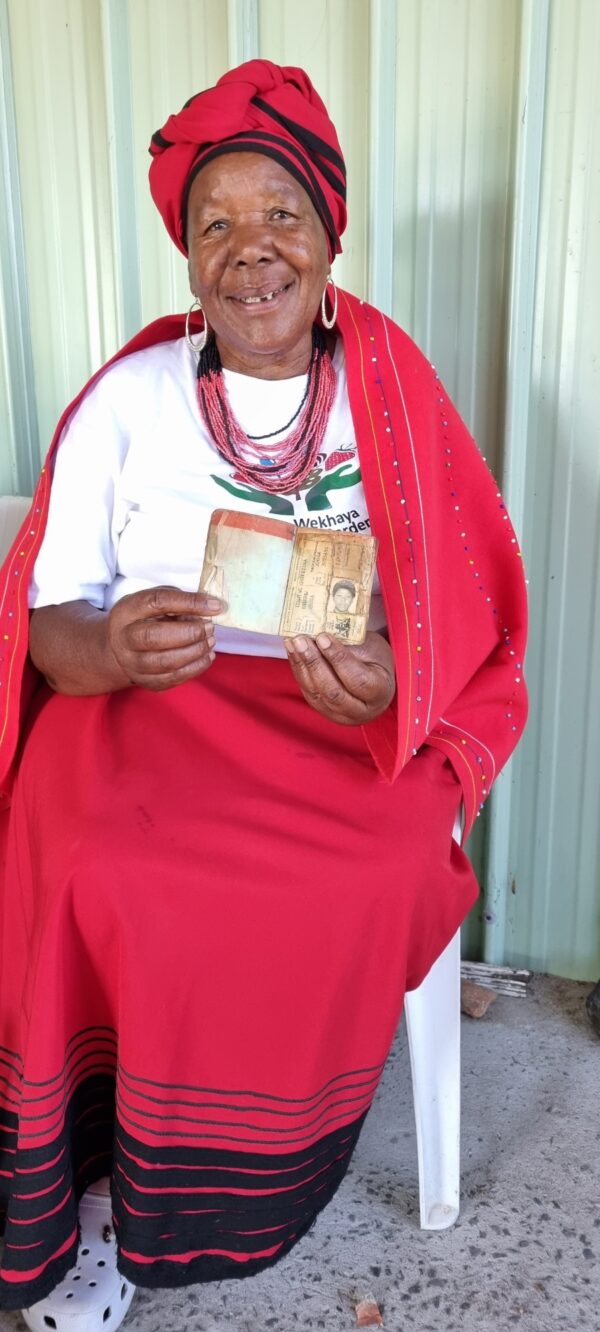 The Pass Laws Act of 1952 was one of the most despised and destructive apartheid laws, requiring black South Africans to obtain a "pass" (stamp) in their passbook or "dompas" in order to enter "white" South Africa. Basically the government only allowed the black workers permission to leave the rural areas and enter "white" South Africa where they were forced to live on the outskirts of the towns and cities in areas called "townships". Between 1952 and 1986 when the Pass Laws Act was abolished, more than 250 000 people were arrested annually for "trespassing" in South Africa by contravening the pass laws regulations.
A peaceful protest against the pass laws led to the 21 March 1969 Sharpeville Massacre, which was a turning point South African history, 69 people were killed by the police, most shot in the back running away. It was after this event that the ANC launched a military campaign by founding Umkhonto we Sizwe or "Spear of the Nation" . Conversely the National Party banned all political opposition to apartheid. It really was the start of a vortex of violence which was to engulf South Africa and accelerate with each passing year, until finally democracy dawned in 1994.
There was an extra highlight for the day, Dr John Francis joined us for the ceremony and played "Life's Celebration" on his banjo. Mama Kaba is 75 years old, and John is 76 years old, they have both led extraordinary lives in very different but similar ways.
When Mama Christina was asked about how she felt about the experience of handing her "dompas" over to the Nelson Mandela Foundation
"This has been a long long dream of mine, to have my "dompas" become part of history in a museum or historical place. I have kept it all these years as a reminder of where we come from, teaching my children and grandchildren about our past in South Africa.

Now it will "rest" at the Nelson Mandela Foundation archives, and serve as an important lesson to everyone from near and far, preserved for generations to come. Thank you so much for making this dream possible, I feel so proud and at peace" – Mama Christina Thenjiwe Kaba
Razia Saleh from the Nelson Mandela Foundation sent the following email after the day :
"Thank you for facilitating the handover of the "dompas". We are so honoured to add it to our archival collection. Mama Christina has such a compelling story which we hope to highlight."