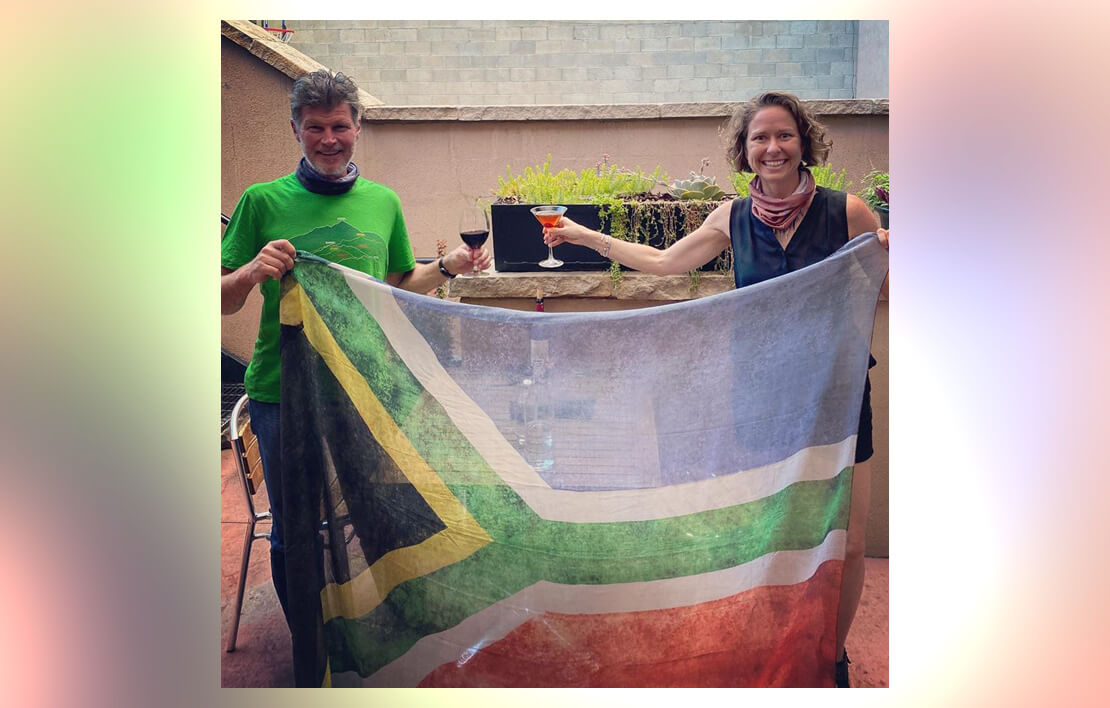 THANK YOU Johann Van Zyl (Far Country Collection) and Brooke Berlin (Karoo Consulting) USA
A very big thank you to Johann Van Zyl and Brooke Berlin for the incredible crowdfunding campaign that they undertook to raise funds for the emergency feeding schemes, and urban micro farming operations, that were being supported by Uthando in Cape Town.
Johann's crowdfunding proposal read as follows:
10 cents/mile = $54! "By solo-biking the 540-mile Colorado Trail, I'm raising money for Uthando – a heartwarming & effective travel related community upliftment program in South Africa. They do amazing work in Cape Town's neediest communities.
Being born in RSA myself, and working in the tourism industry, I have seen firsthand how much need there is without income from international tourists. If you can, please donate and let's see if we can beat my target.
Optimism is everything these days!"
Johann created a very interesting 47 minute video on the Colorado Trail Bikepacking which can be watched below.
THANK YOU to every single person who contributed so generously to the GivenGain fundraiser.
The initial target set by Johann and Brooke was an optimistic $2000.00. However, thanks to the remarkable kindness and generosity of so many people, an almighty $5204.00 was raised.
The money will enable Uthando to continue supporting the myriad of reliable and impactful community projects, across the Cape Town metro, that have all provided immeasurable support to their respective communities, during the covid-19 crisis.
On behalf of the Uthando Family, THANK YOU.