"We Are Africa" – Thank You
We Are Africa is a vibrant gathering of luxury African travel brands, top international tourism buyers and experienced international press. The mission of We Are Africa is to transform and rebrand African travel for the global luxury market, celebrate the continents diversity, unsurpassed beauty and incredible opportunity.
Uthando SA is really grateful to have been selected by We Are Africa as their community development partner since 2016. The 2022 show was held in person at the Cape Town Stadium recently after a two year absence as a result of Covid-19.
The 2022 show afforded numerous opportunities for Uthando :
We Are Africa sponsored Uthando to attend the show and meet up with old friends and supporters, as well as make with new business contacts.
Every morning delegates were greeted at the stadium by the magical voices of various African choirs supported by Uthando. This also provided an opportunity for the choirs to promote themselves to the international tourism industry.
Uthando hosted a Press Trip visiting community development projects with journalists representing publications including National Geographic Traveller, BBC, the Financial Times, Wall Street Journal, Conde Nast Traveller, Town & Country.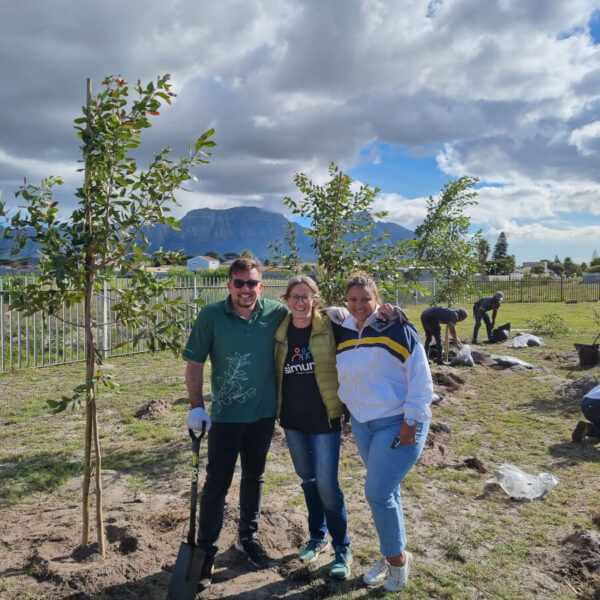 We Are Africa sincerely believes in community, sustainability and giving back. For We Are Africa it is not just words. The 150 trees that were used at the show were planted after the show by delegates together with the children and staff at Christel House School, a Non Profit School with which Uthando works and supports. In one day, the school was blessed with an instant forest of decent sized indigenous trees.